Our 2017 Wine Maker Dinner was a night filled with exquisite wines and decadent cuisine! Once again, Chef Louie Ortiz dazzled us with a special five course meal paired with some of our favorite Reserve Wines.
Event Coordinator,  Samantha Doffo was thrilled with how this year's event came together: "Chef Louie really had a grasp of our wines and created a menu that showcased both his talent and the complexity of our featured wines."
What made this year's Wine Dinner so unique was that it featured some very special Reserve Wines, including the 2009 Syrah Reserve and the 2010 Malbec Reserve.
Of course, such impressive wine deserves equally impressive food. Some of the menu highlights included a first course of BBQ Pork Belly, followed by a beautiful Chicken Saltimbocca. Each dish was more delicious than the last, pairing perfectly with the wine it accompanied.
At this year's dinner, we were excited to see quite a few new faces in the crowd. "It was great meeting wine club members that had never attended one of these events and being able to sit down and share a meal with them was really special," says Samantha Doffo after the event.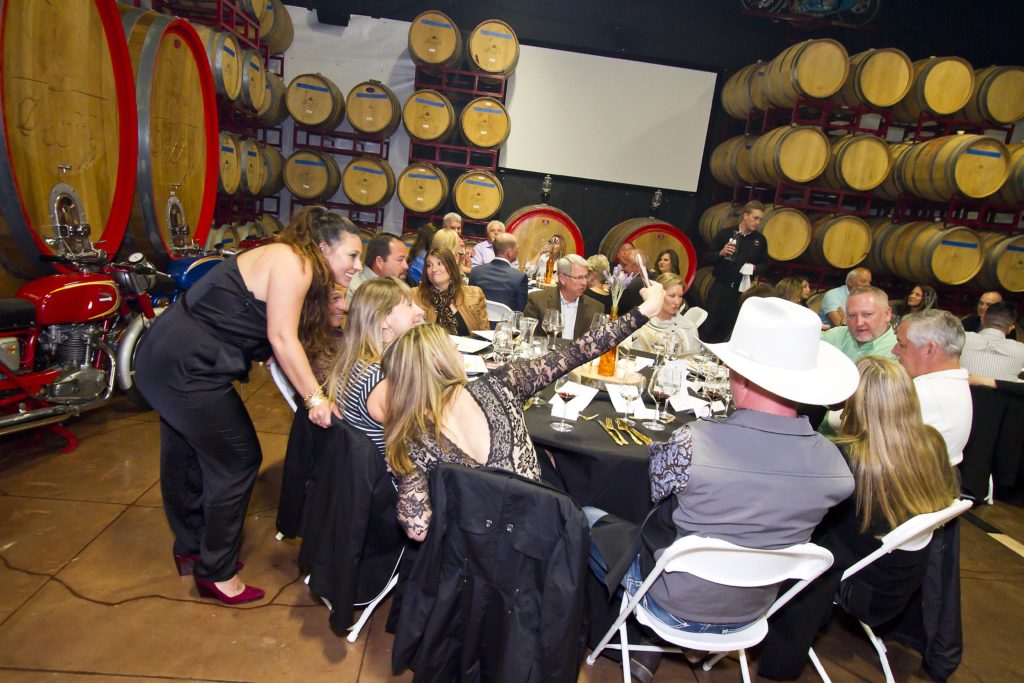 After four incredible dishes, the fifth and final course was served: a chocolate goat cheesecake with a strawberry and rhubarb sorbet, paired with the Los Nietos – Late Harvest Syrah.
The night held a few surprises, as Marcelo Doffo made a special announcement. He was planning a wine tasting tour of Argentina in October and was inviting our Wine Club Members to join him! This inaugural trip to Argentinas' wine country is a unique opportunity to share in the culture, the wine, and the culinary experience among friends. The best part of then night was when he warned the crowd, "You better lose some weight!" in reference to all the good food they will eat on the trip.
As the evening came to an end, everyone was left with empty plates and full hearts. It was a wonderful night of great food, spent with good friends and we look forward to welcoming Chef Louie back again soon for another special event. If you are interested in joining Marcelo on his trip to Argentina, please email Samantha Doffo at events@doffowines.com for more information. Until next time Salud!